Brought to you by:

Living in a world filled with incredibly advanced technology, one would think that we, as a society, have it all. But - do we have too much? Are we verging on being hyper-connected, or have we already passed this point? Sky original 'Brave New World' will make viewer's question where our society might one day be headed. And it looks even scarier than you might think.
Based on the groundbreaking 1932 novel by Aldous Huxley, Sky's provocative new futuristic series takes the wonders of today's world - the internet, social media, smartphones, and even television - and turns it into a hyper-realised society the likes of which hasn't been seen before now. So, how does 'Brave New World' differ from other TV shows or movies where a technology-advanced utopia is the setting of the day? Let's find out...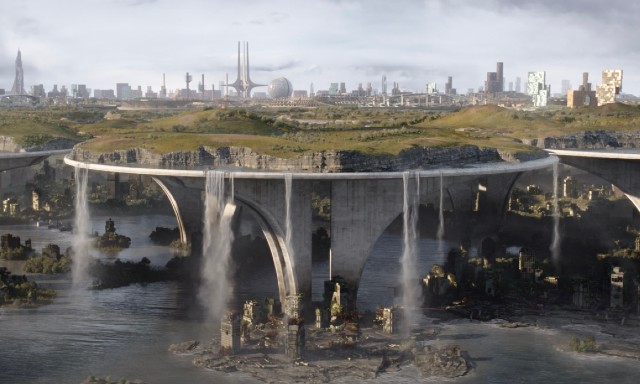 New London, better life?
Well, not exactly. What looks like a wonderful lifestyle superficially, once you dig a little deeper, not everything or everyone is as happy as they may seem. The rules are simple - no partners, no family ties, and no privacy - and if you follow them the unified government that oversees New London, the World State, can see that citizens are having the times of their lives (and staying within their lines). But can all of this freedom bring you true happiness?
The World State's caste system, which sees workers ranked in order of status - Alpha, Beta, Gamma, Delta, and Epsilon - ensures that depending on your rank you can obtain certain perks with your status. Of course, this might sound alien to us, but in a world where the citizens know no different, it is their everyday life. But that in itself leads to barriers erupting between citizens, which may be a recipe for disaster.
However, one ingenious method that ensures each person living in New London enjoys themselves at all times of the day and night, is a drug called Soma. Varying in seven different colours and strengths, depending on how negative or low you are feeling, you take one pill to ensure instant gratification and reinstate your happiness level. See, there's nothing to worry about - everyone can be happy all of the time, right?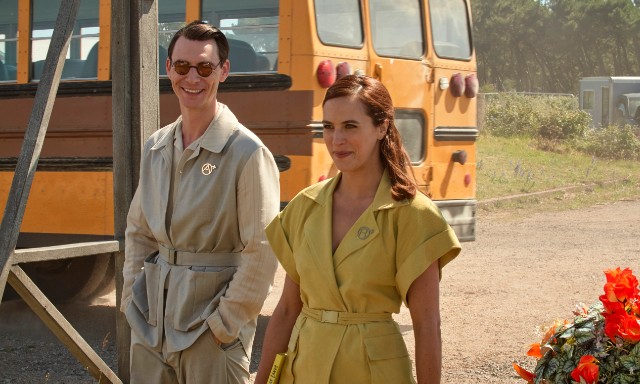 Have we gone too far down the rabbit hole?
What 'Brave New World' accomplishes in doing is stirring up the question of what truly brings us joy in the world, and if relying on Soma pills is a healthy crutch for all of these citizens to cling to. What would we do if we had all of these freedoms in place in our society today? Would our lives change for the better from taking this one coloured pill? Would everything run in harmony, or would we fade into the background in a sea of banality?
When you have no ties to worry about - no partner, no family, no privacy, and even no history - can this lead to true happiness? It's a topic that the characters we meet in 'Brave New World' begin to query, leading to the very foundation of New London, its inhabitants and its rules, begin to be questioned.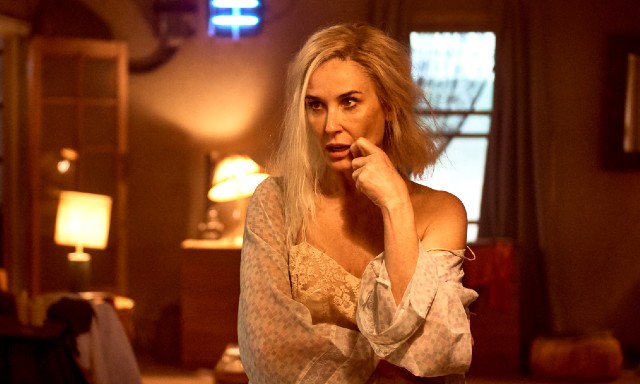 How are the main characters dealing with life?
Well, these characters have some pretty exciting events on the horizon for themselves, and with so many rules in place you can imagine them wanting to break out of the societal norms every now and again. Leading the series are Bernard Marx (Harry Lloyd) and Lenina Crowne (Jessica Brown Findlay), who venture out into a faraway location called the Savage Lands. Supposed to be a holiday away from the hustle and bustle of city life, the pair encounter a group of rebels who are out to take down the "outsiders" and this leads them to crossing paths with John the Savage (Alden Ehrenreich) and his mother Linda (Demi Moore).
But will the characters find their happiness in a "perfect" world that they're growing ever-tiresome of? Here's the trailer for the series to give you a clue as to how the series will go down.
All episodes of new Sky original 'Brave New World' are available now exclusively on Sky One.